Mixed Media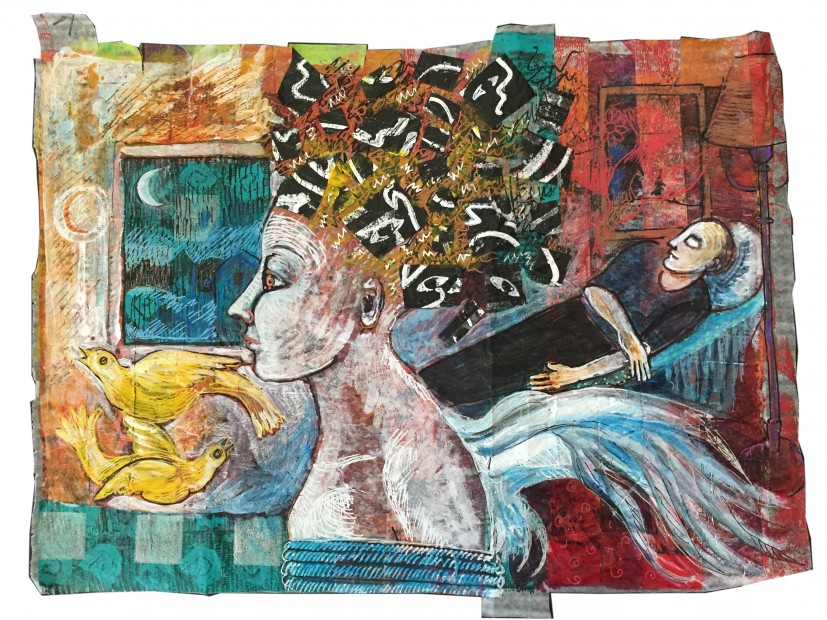 Mixed media collage letter on deli paper. Painted over with acrylics, and drawn on with pen. Writing on the back.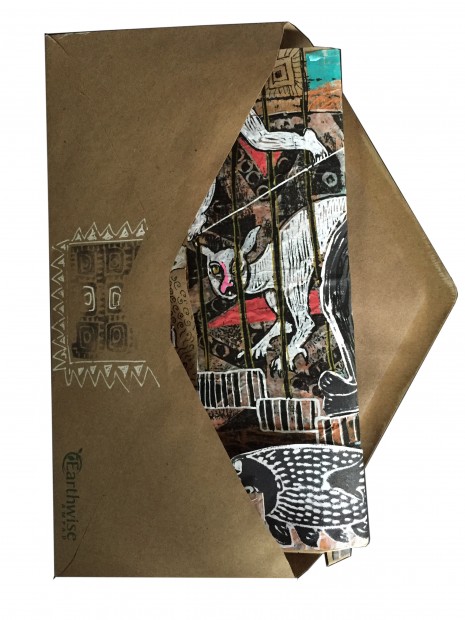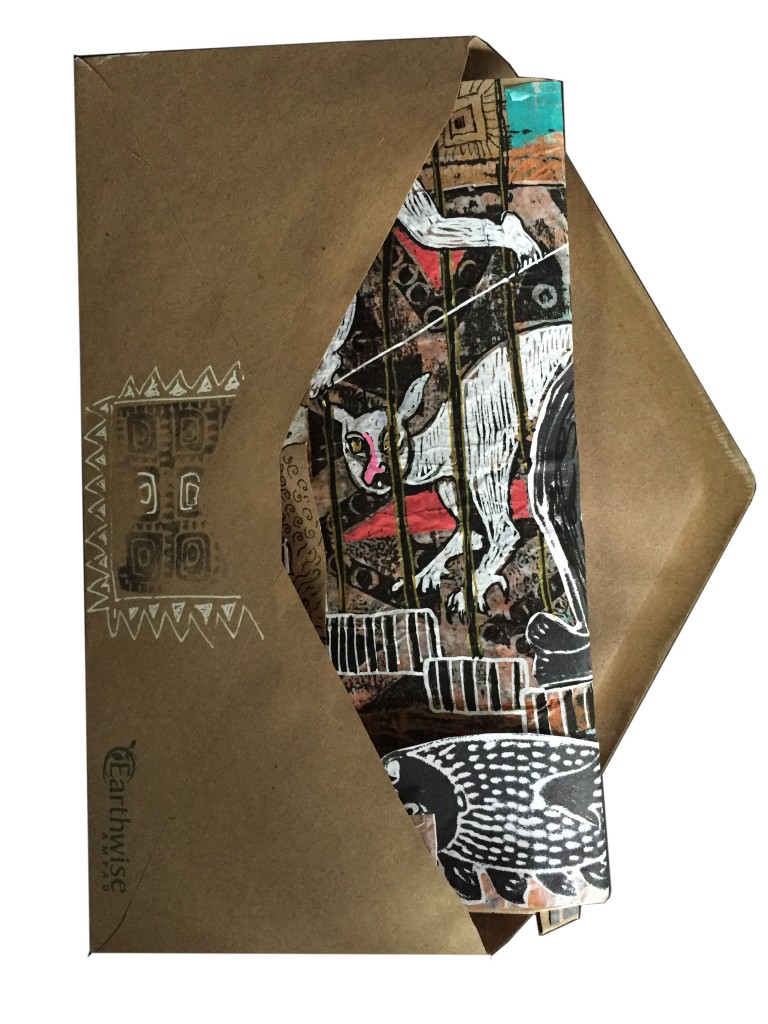 This week was more stressful than some, and it reflects in the letter I sent to Hannah. Playing with foam stamps and collaged paper made with mono prints pulled from a gelli plate. Then drawing on top of everything with posca pens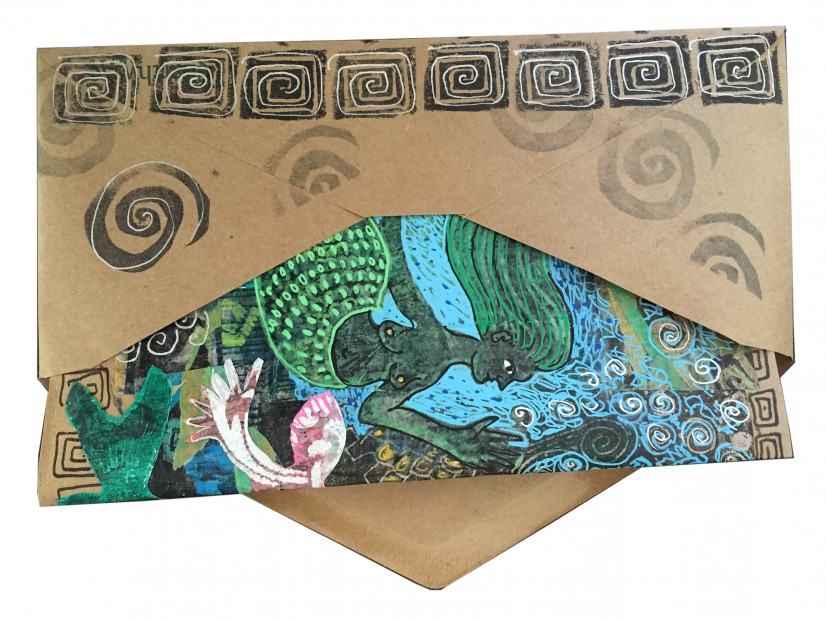 Still playing with foam stamps that I am carving and mono printing. The writing on these letters is on the back.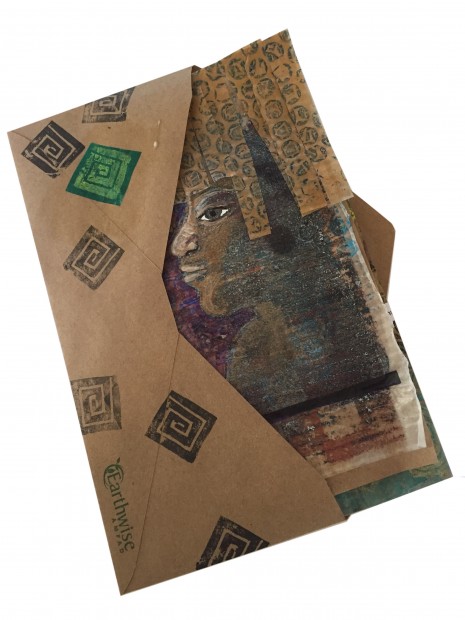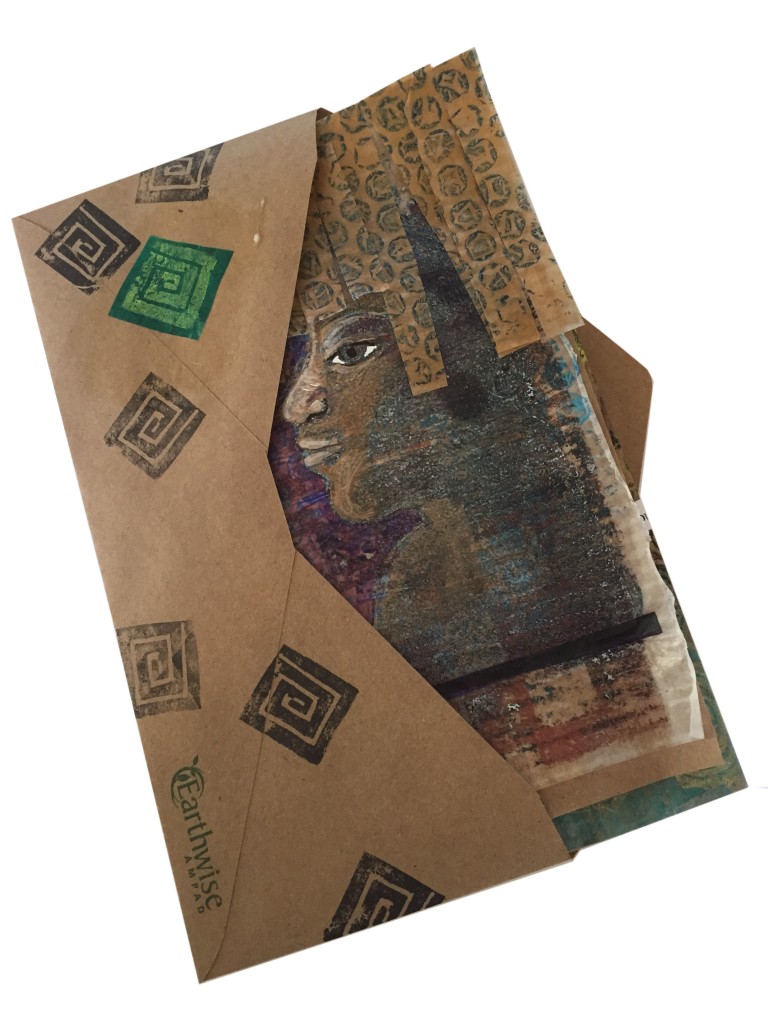 I'm continuing to work every night on mixed media and am then incorporating my experimentation in to letters. Here are some letters that I mailed the week of September 12 – 17. I was playing with foam and linoleum stamps that I carved, and paper collaged from mono prints that I pulled with a gelli […]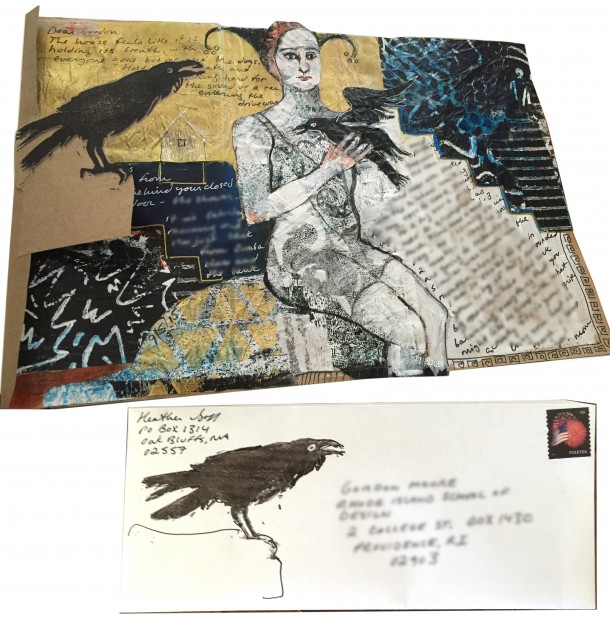 Two of our children are in art school. Our son, Gordon, is attending both Brown University and the Rhode Island School of Design in a dual degree program. Hannah, our middle child, is a painting major at Syracuse College of Visual and Performing Arts. Gordon is very much of his generation, on his phone more […]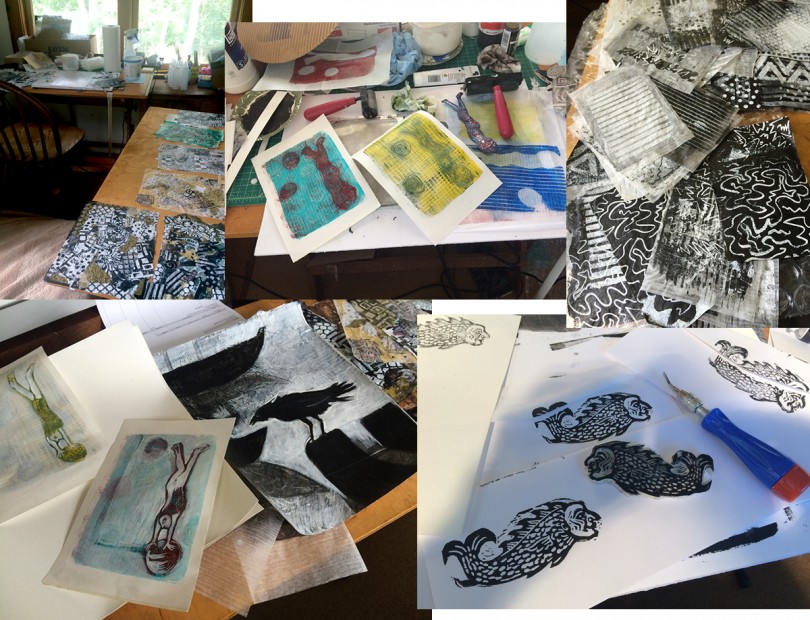 It has been seven or eight or more weeks since a daily digital drawing has posted. That does not mean that I've abandoned daily creativity, rather,  the need to branch out from digital work overcame me.  This summer, I've been playing with other mediums, and having a great time while I learn and practice. It […]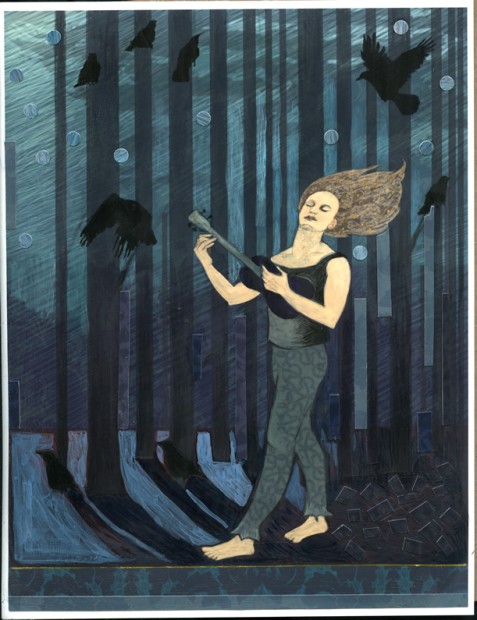 8.5 x 11 inchesmixed media on paper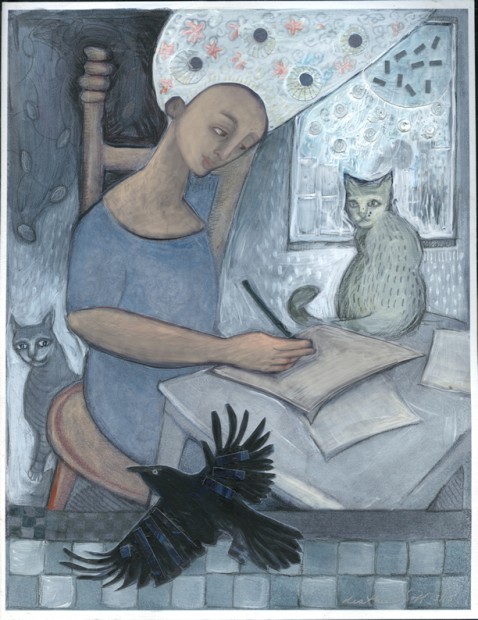 I printed out my abstract drawing of the woman writing and then painted, drew and collaged over it with other drawings that I drew and printed. It will take lots of practice to learn this new medium. I stopped experimenting with this one last night.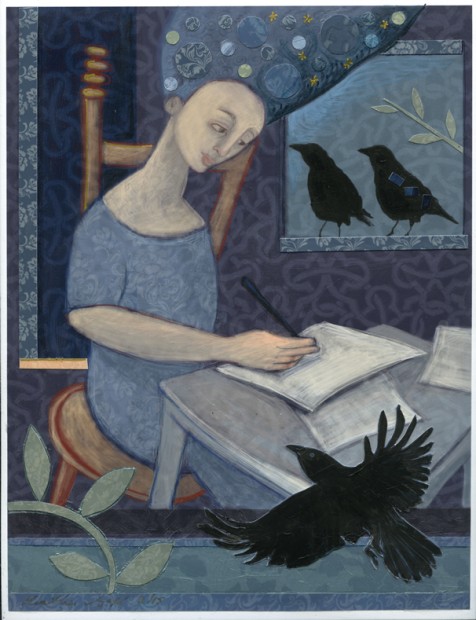 Today was Sunday. I gave myself permission to ignore my web design work today, and draw instead. Here is more experimenting with cutting up drawings and collaging them together, adding paint and pen, working from my imagination.  This is 8.5 x 11 inches. Here is another that I played with last night, a variation of […]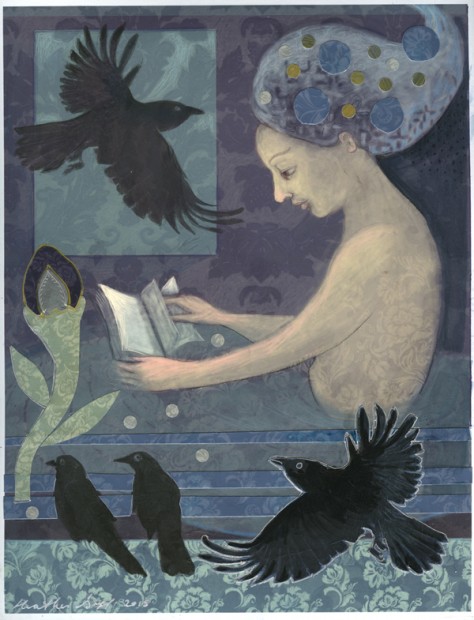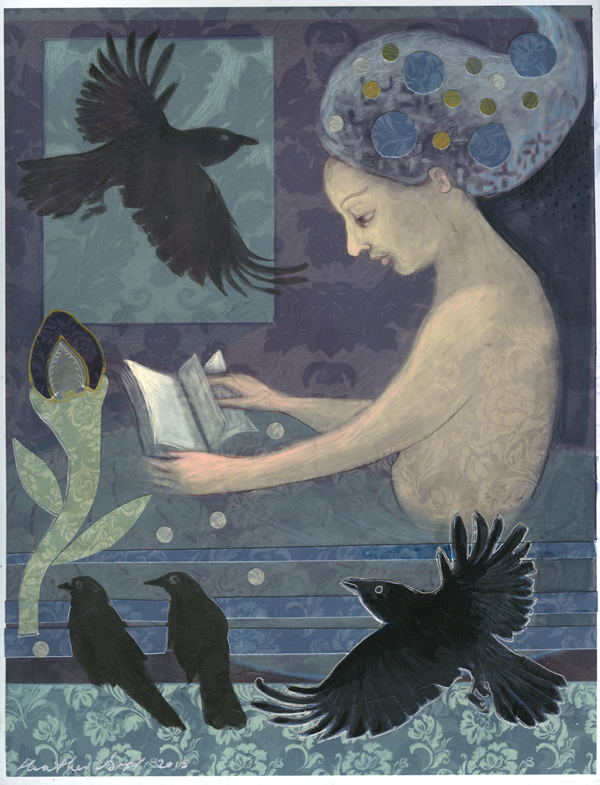 This week is spring break for the island schools, and my husband and son are up North skiing. I stayed home with the dogs to work. However, part of me decided since it was vacation week, I would take a break from my daily sketches and start experimenting with collage and mixed media at night, […]