Letters, Week of September 5
Two of our children are in art school. Our son, Gordon, is attending both Brown University and the Rhode Island School of Design in a dual degree program. Hannah, our middle child, is a painting major at Syracuse College of Visual and Performing Arts. Gordon is very much of his generation, on his phone more often than not, and very comfortable in the digital world. Hannah is a traditionalist. She does not believe in holding a phone while having a conversation with someone, and she loves to get letters in the mail. She has been pining for a pen pal. I decided that my exploration of mixed media would be the perfect opportunity to create letters to send to my children. Since I started, only Hannah has written me back, and she composes beautifully illustrated letters, so she has become the primary recipient of my snail mail endeavors. I am going to start posting some of my letters on this blog, since some weeks, working on letters every night is the only visually creative activity that I am doing.
One of these letters is just doodled on. The other is using a combination of a linoleum stamp that I created, and collaged mono prints pulled with a gelli plate and acrylic paints. Most of the letter writing is done on the backs, but where it is on the front, I've blurred it.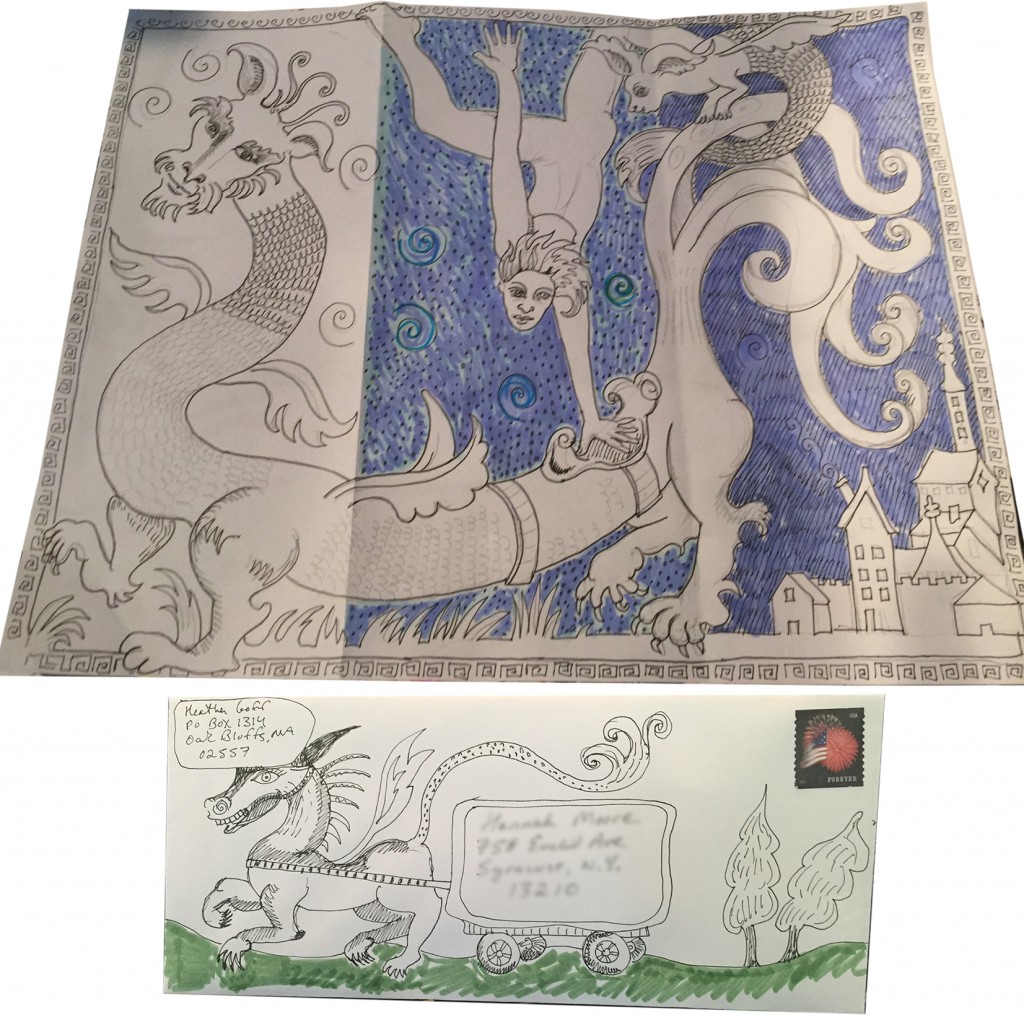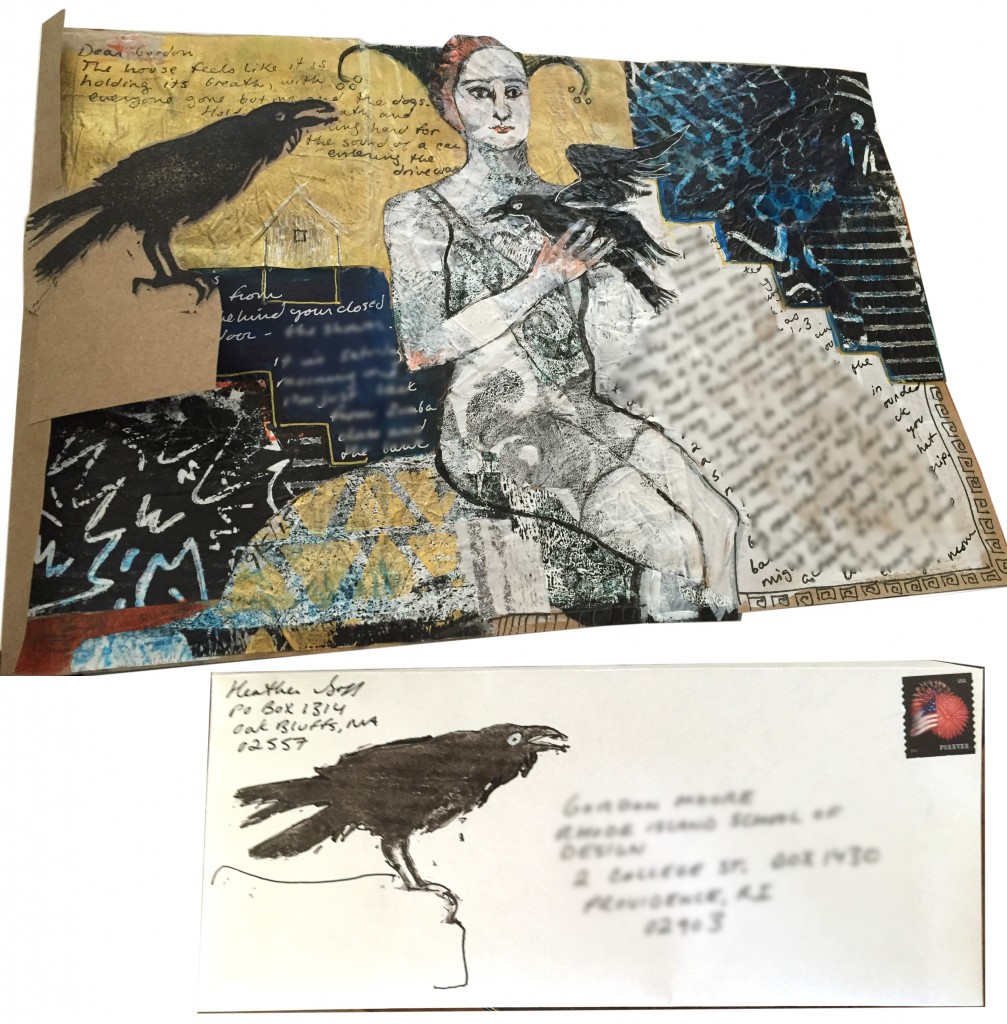 Tags: fantasy, letters, Mixed Media Collage