I am drawing using an wacom intuos tablet, a stylus, and Painter 12 software.
I like to start with a neutral color canvas, so that I can draw in darks and lights.
Here are screen shots while a drawing progressed on December 4, 2012.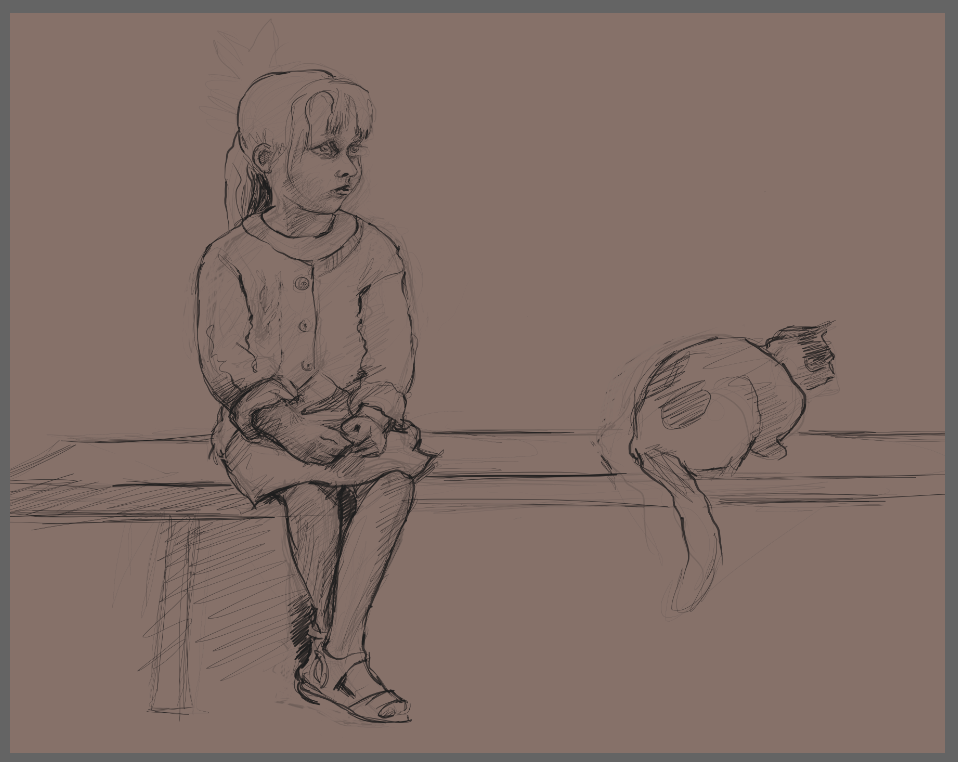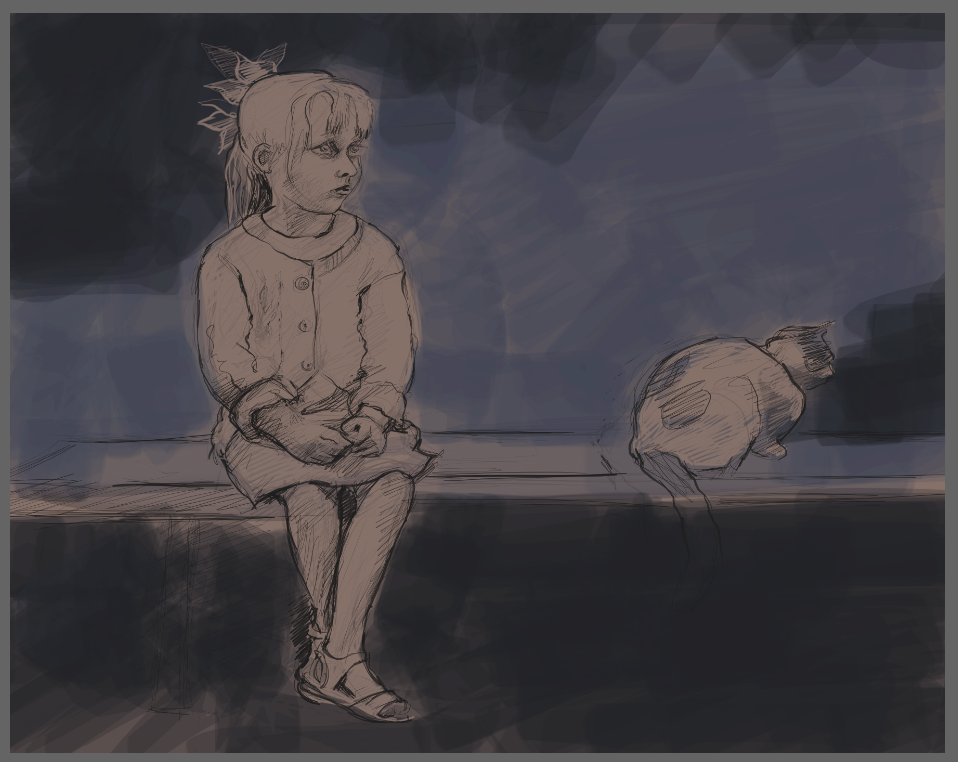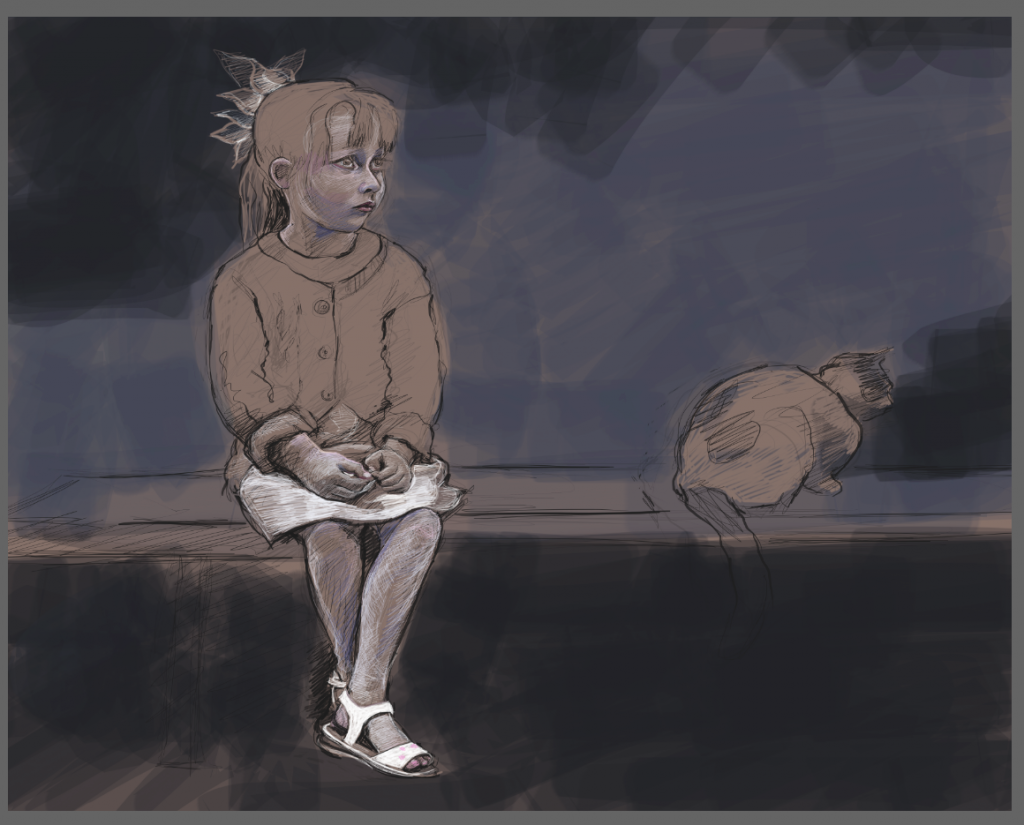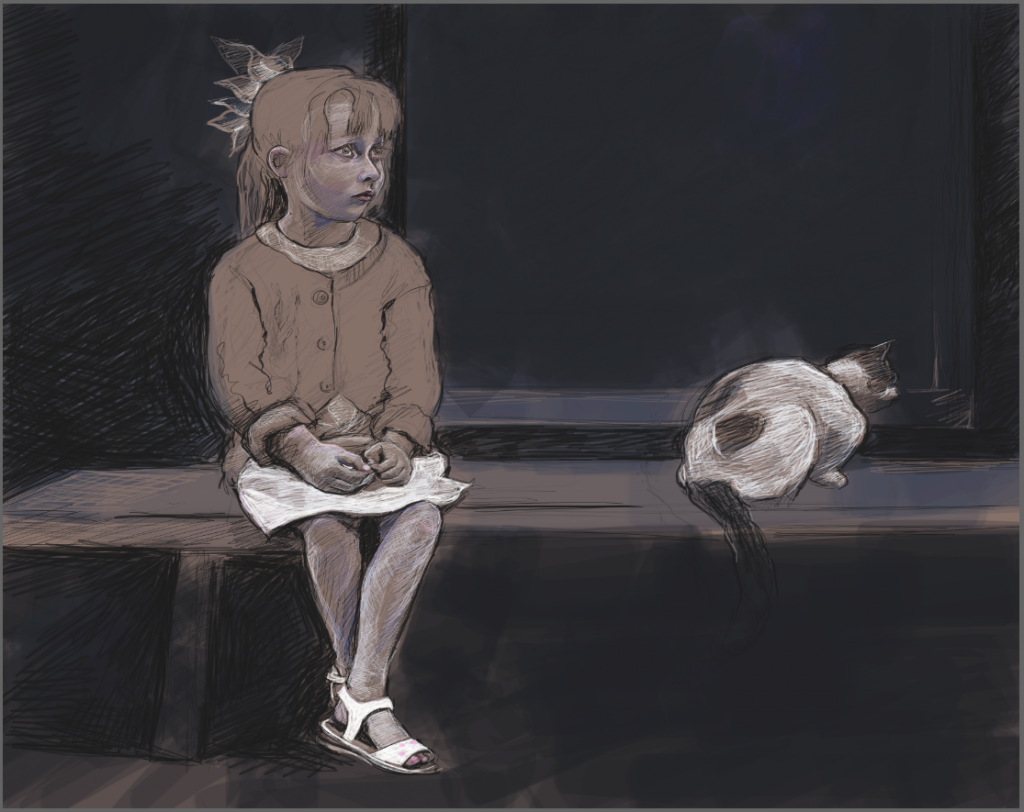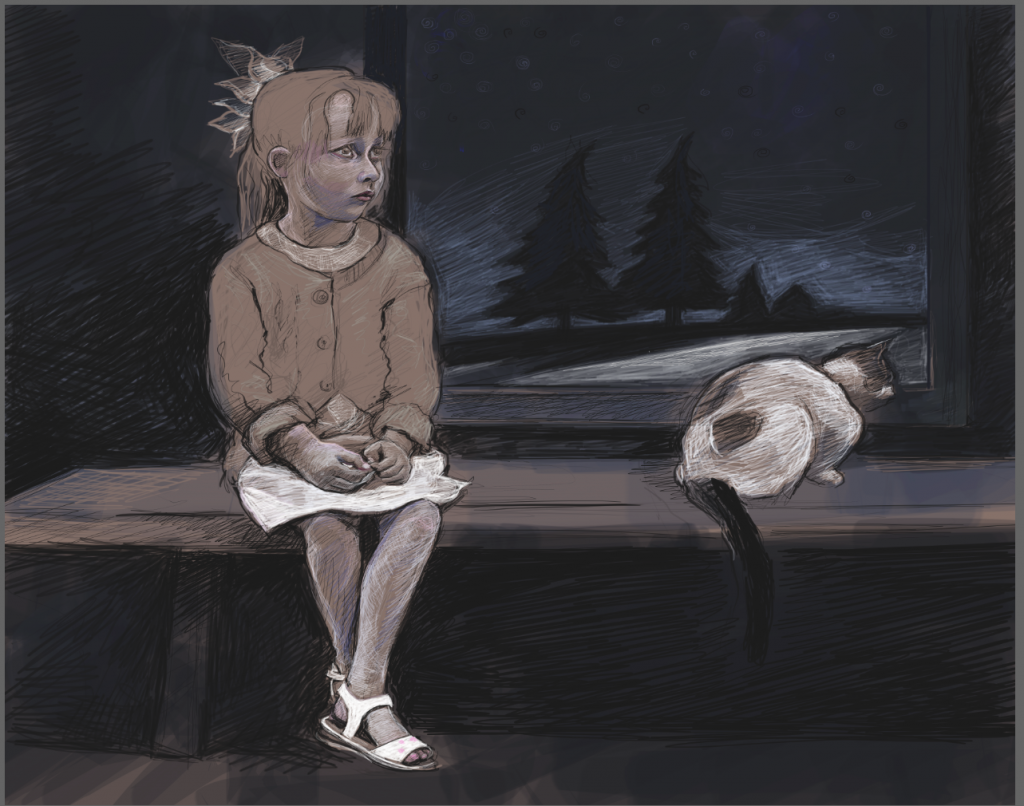 If you could zoom in and see my pen strokes, you'd see that the image is drawn with very loose and, often,  scribbled lines.