Mixed media collage letter on deli paper. Painted over with acrylics, and drawn on with pen. Writing on the back.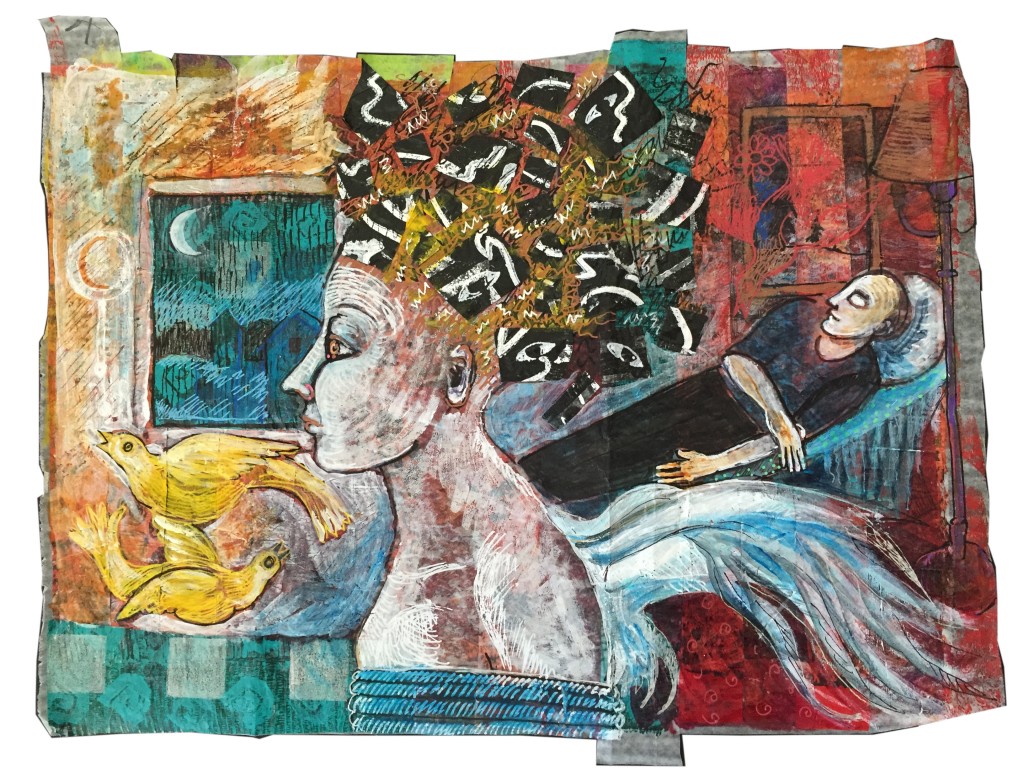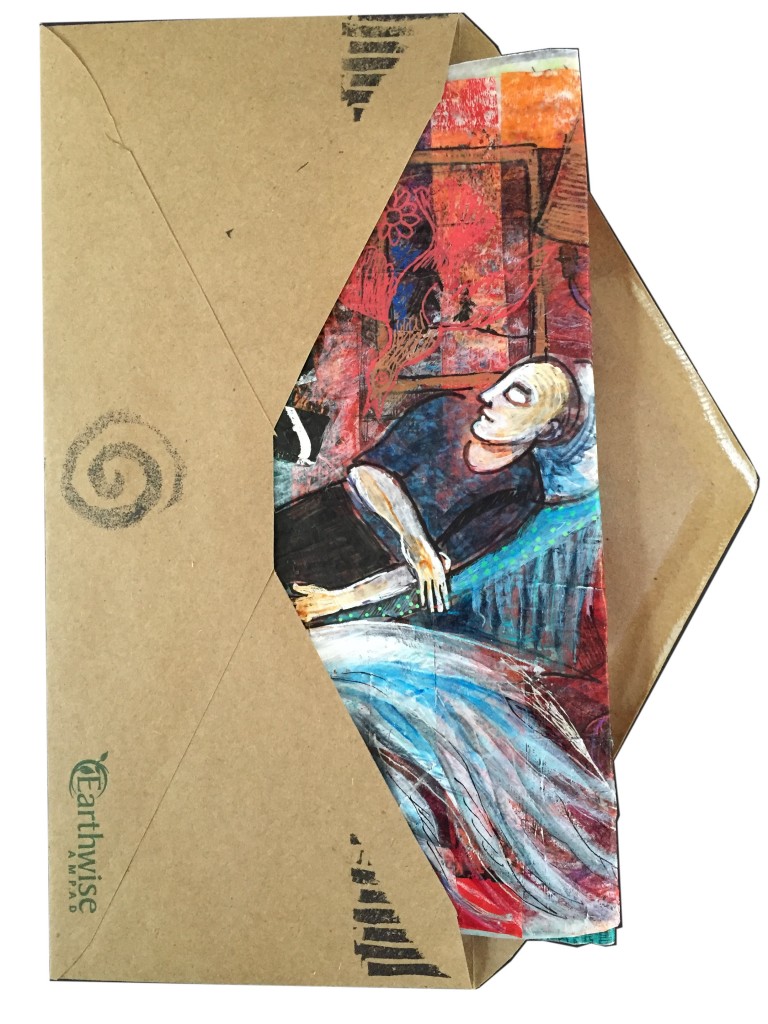 This week was more stressful than some, and it reflects in the letter I sent to Hannah. Playing with foam stamps and collaged paper made with mono prints pulled from a gelli plate. Then drawing on top of everything with posca pens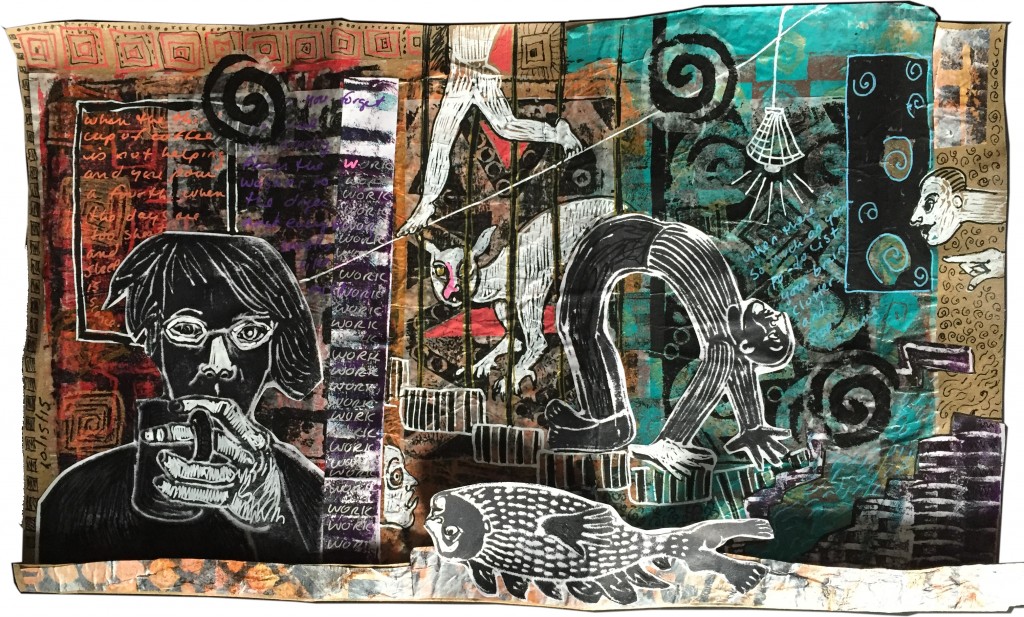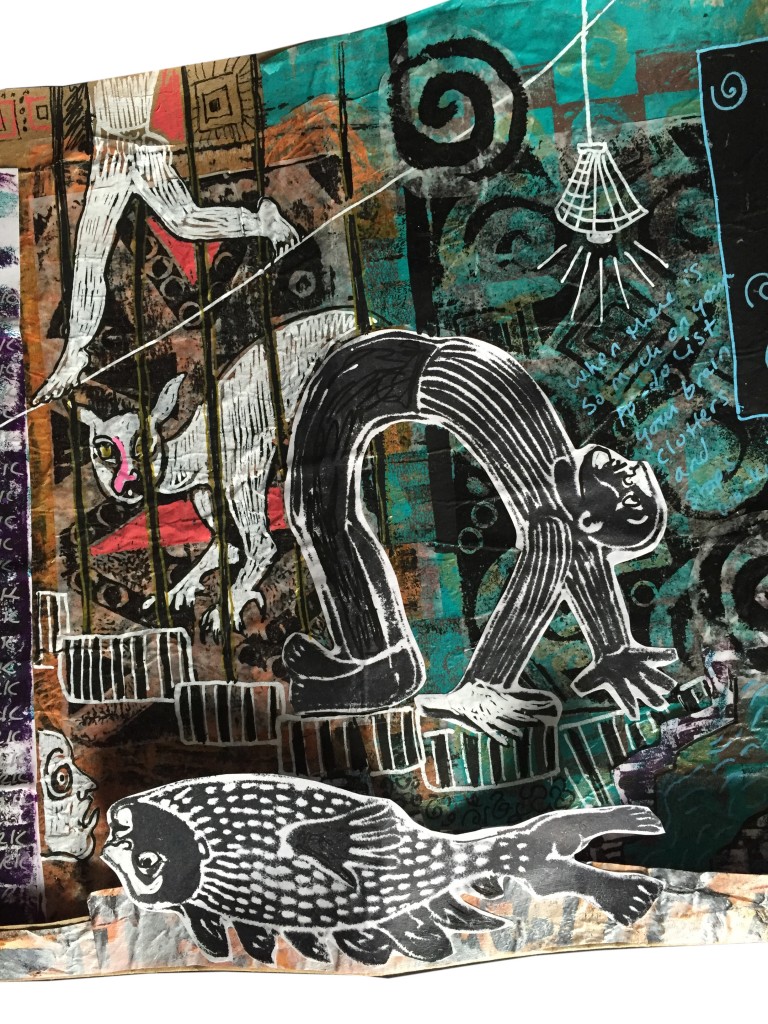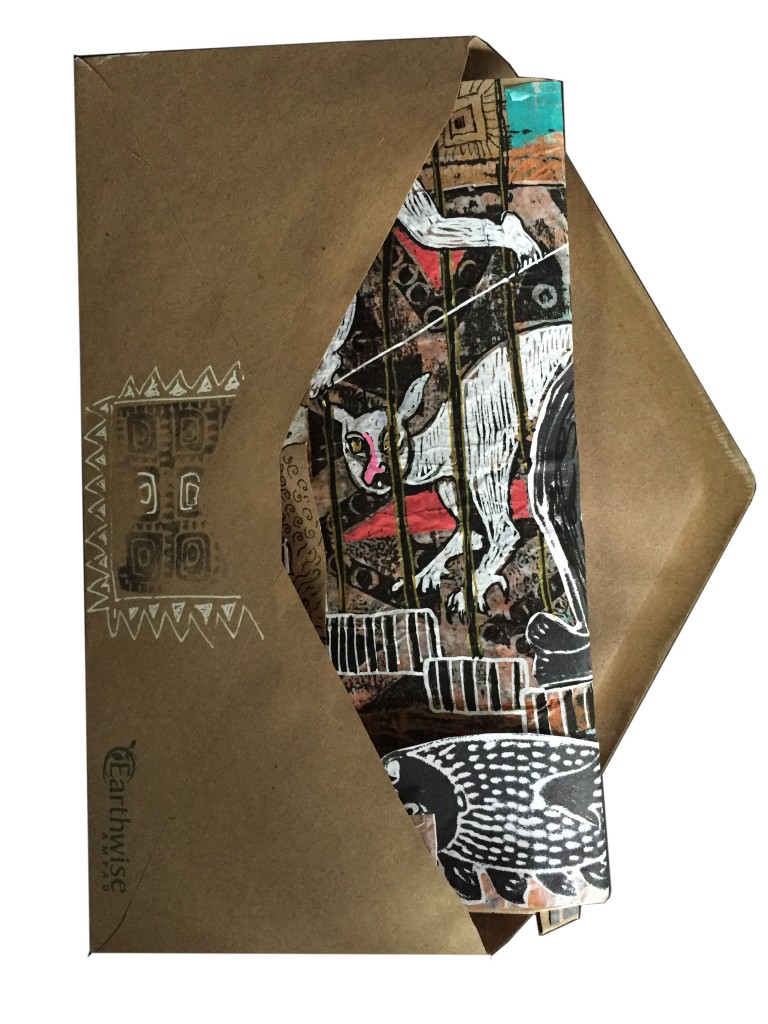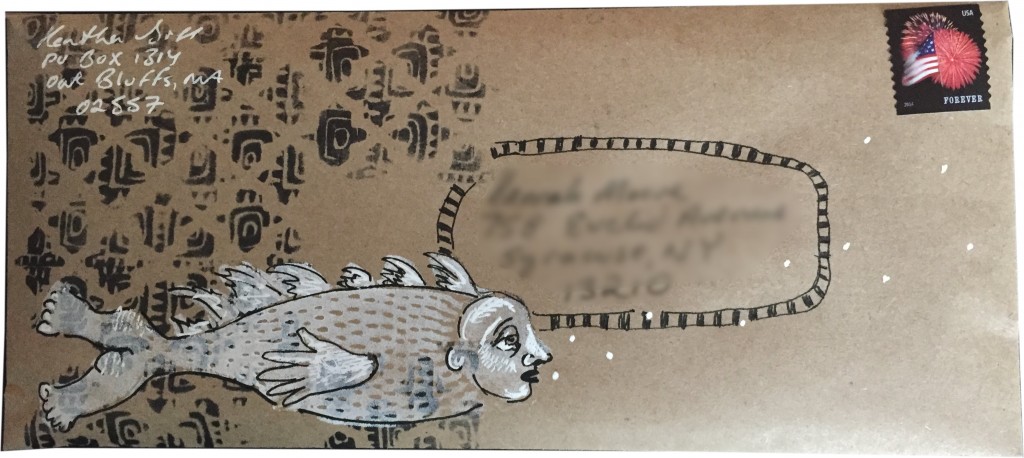 Still playing with foam stamps that I am carving and mono printing. The writing on these letters is on the back.