Block Prints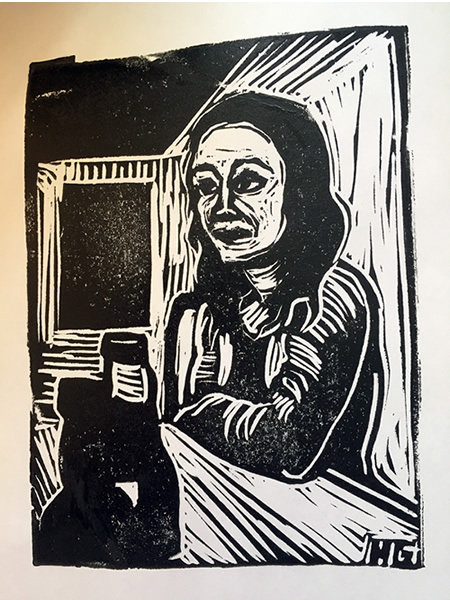 I met friends to go dancing last night at a fundraiser for SailMV. A lovely young lady agreed to let me snap a photo of her with my phone to carve from. My carving does not do her justice, to say the least. This block print from several nights ago is my attempt at an […]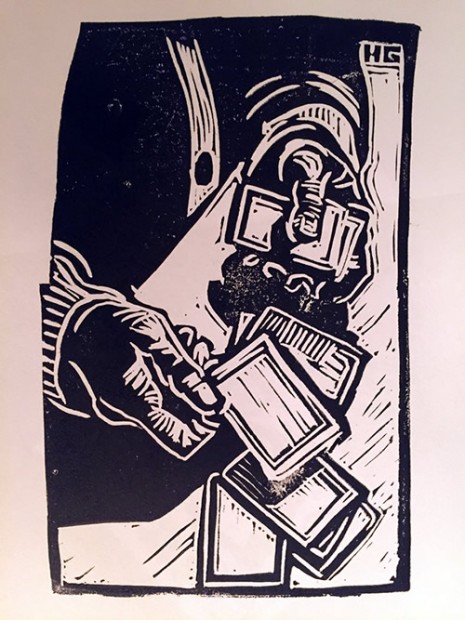 I wanted a small tea kettle to use as an accent and on envelopes – so I carved a 2 x 2.5 inch one, with rather lumpy results. My second carving was inspired by a game of cribbage.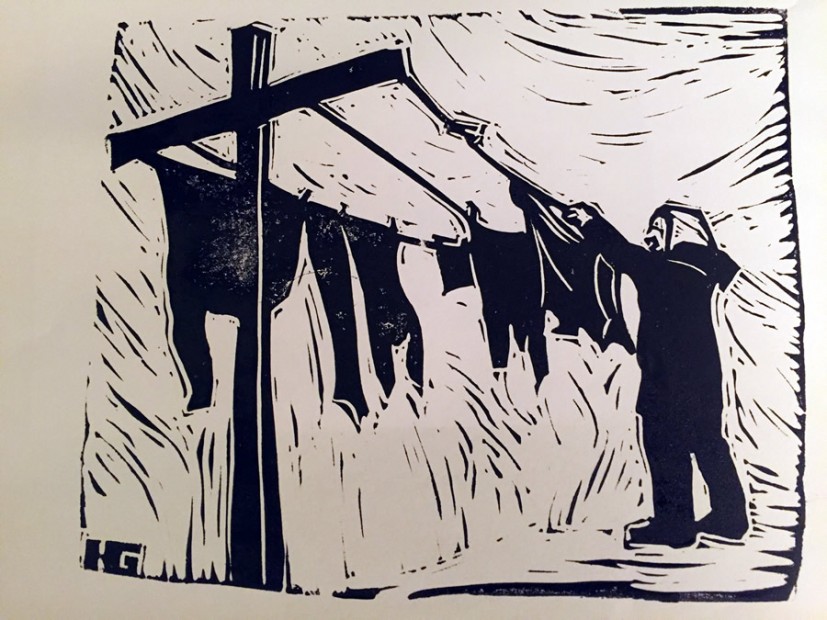 This evening I carved two prints inspired by my mom, walking the dogs with me, and hanging out her laundry.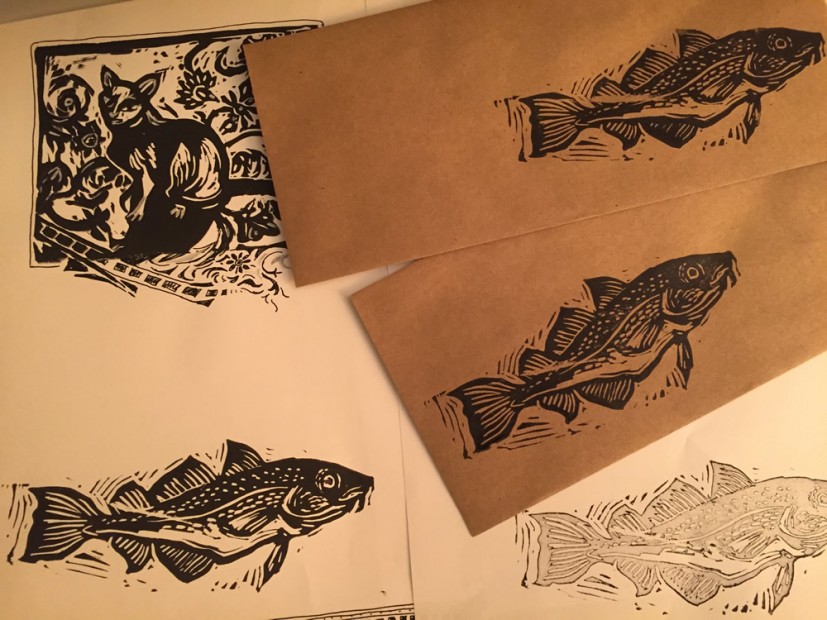 I wanted a fish to go on envelopes, and with the cat I'd carved.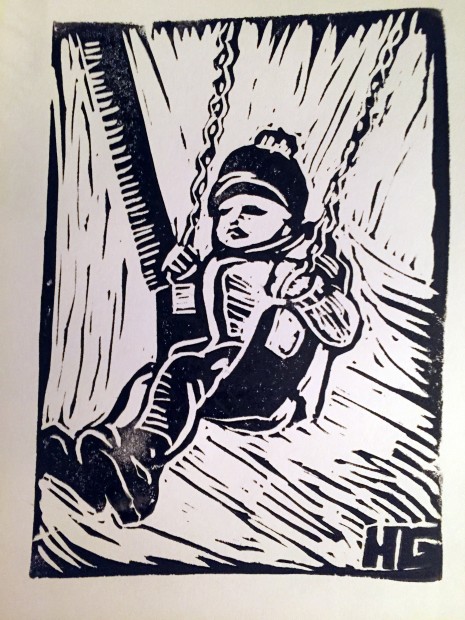 I miss my granddaughter – this is inspired by her.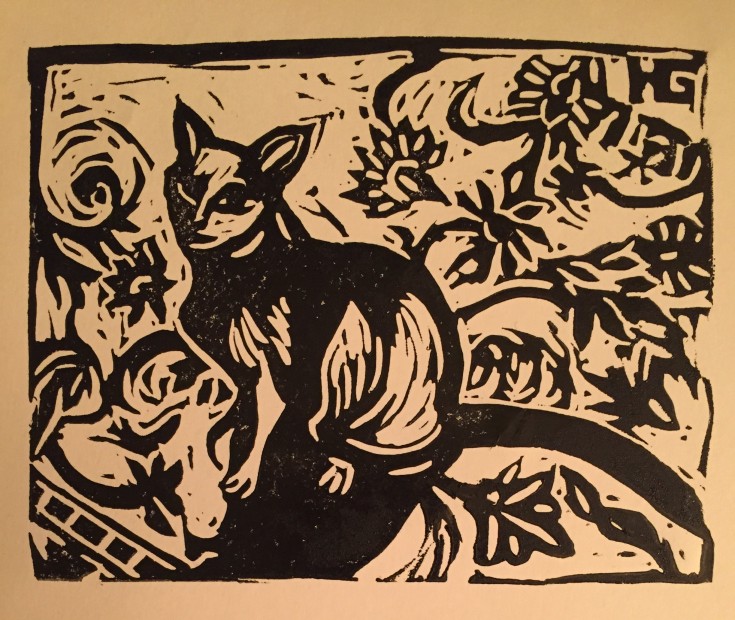 My sister's cat, on her oriental carpet.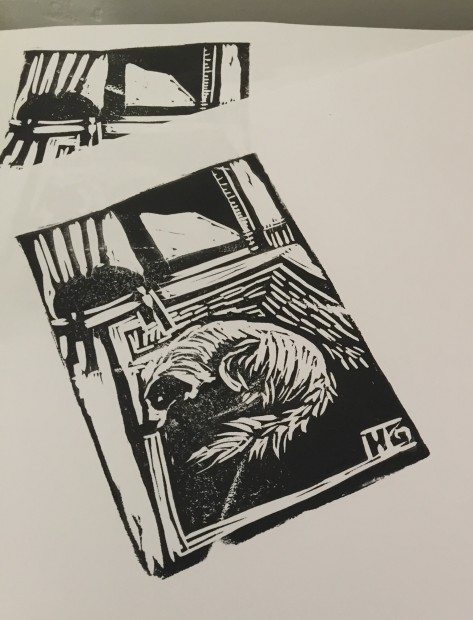 Block print of my parents' dog, Charlotte.