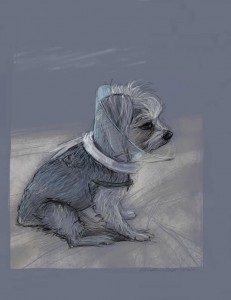 A quick sketch tonight because my puppy is not feeling well.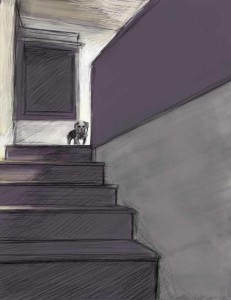 My office is upstairs. The coffee pot is downstairs. Every time I make the trip, someone waits at the top of the stairs for my return.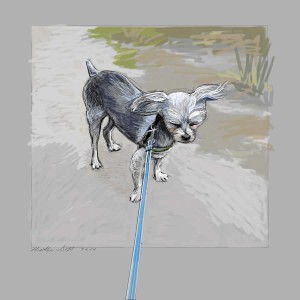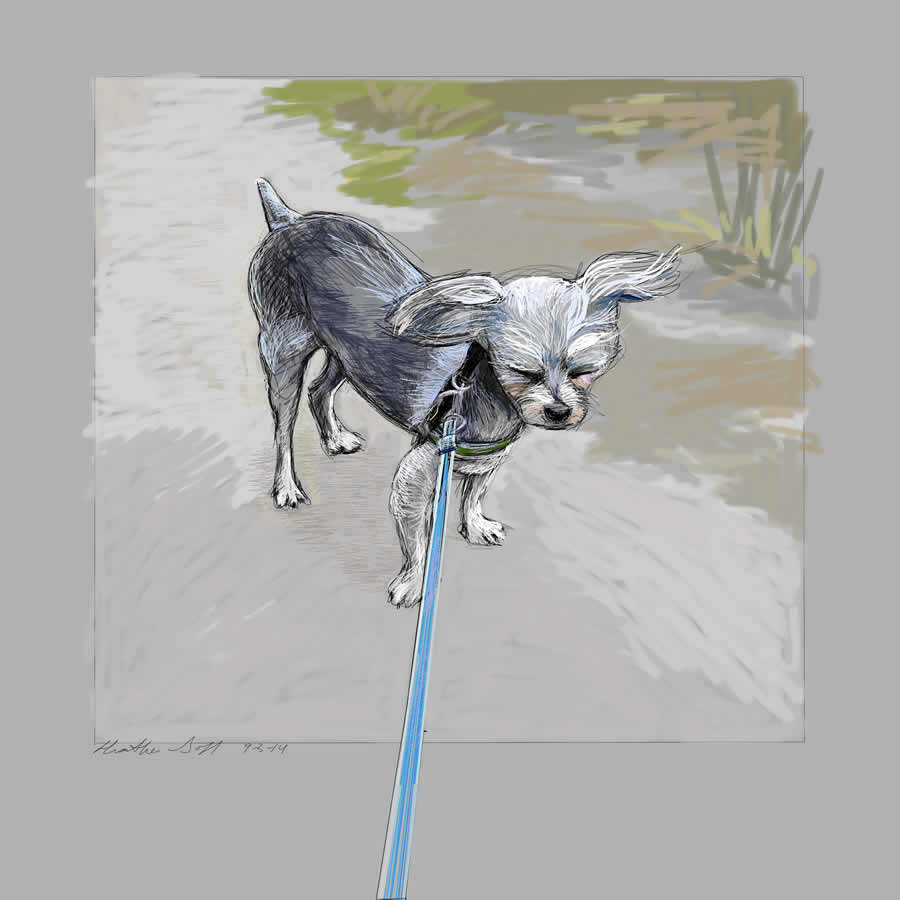 Tuukka is now 16 months old and still has opinions about walking on the leash.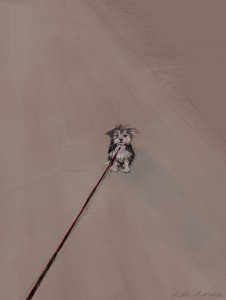 I have a new puppy named Tuukka, who doesn't always see the point of walking. Rosco and I have to be very very patient.